Belgium is characterised by a flourishing economy and a comparatively high GDP. It is also proud of its early industrialisation, as the first European railway line was built on the continent in 1835 between Brussels and Mechelen. The Liège Basin also quickly became one of the most advanced hotspots in continental Europe.
The railway lines crossed borders into Germany and the Netherlands early on and facilitated lively economic relations between these neighbouring countries. The nature of Belgian business culture, however, differs from these neighbours – there are numerous unwritten rules, different from German or Dutch culture. For example, communication is much more indirect, and personal contact is an extremely important basis for good cooperation.
A successful economy needs clever minds. Therefore, Belgium attaches great importance to good education in Belgium. Whether they are taught in Dutch, French, or German, young people are expected to do well, and Belgian universities regularly occupy top positions in international education and university rankings.
And how do you live in Belgium? Many residents stay in the same region all their lives, and it is very common to own a house. People often live not far from family, meet up with old school friends throughout their lives and keep in touch.
Belgium is often described as a Romanesque culture. Pleasure is part of life, people like to spend money on a visit to a restaurant or a good meal. This makes it possible to combine the pleasant with the useful, for example when taking a business contact out to dinner. However, the "romanesque" characteristics might be more strongly pronounced from the Germans or Dutch – for a Roman, Belgium might feel comparably "North-Western European".
Dynamic economy with a great past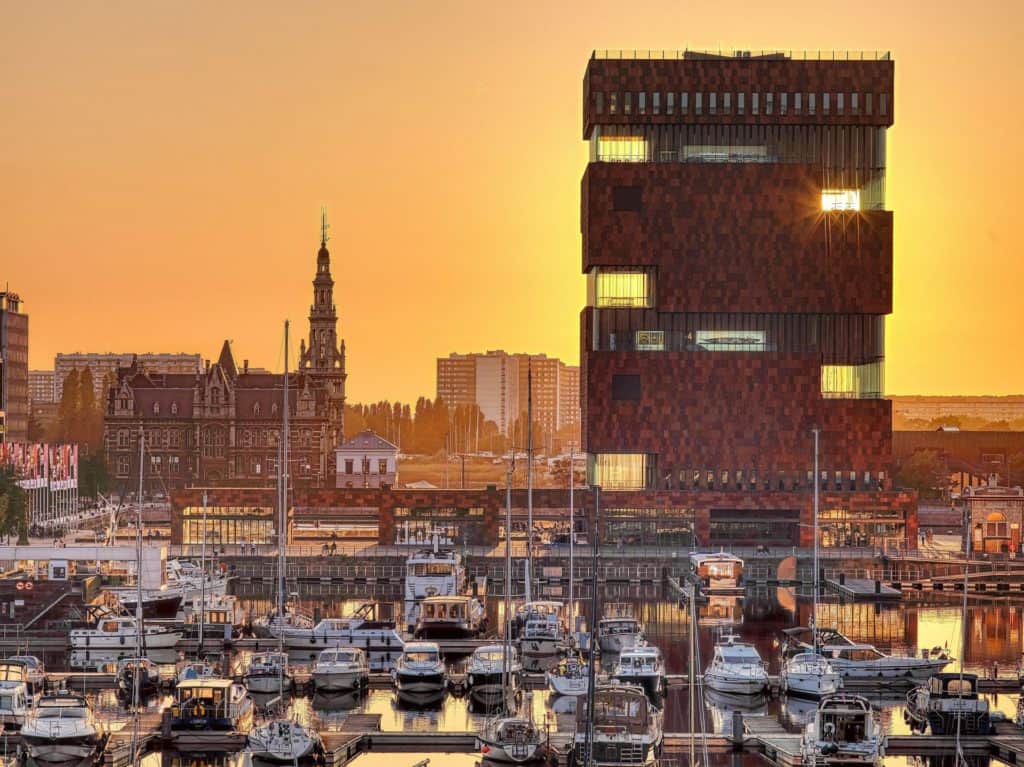 To take a closer look at Belgium, let's first look at the economy. Belgium might politically be complicated and appear chaotic at times. But economically, it plays a leading role in Europe.
The Port of Antwerp, is number two in Europe (!), right after Rotterdam in terms of container freight. It is an important economic driver and logistics location with its 150,000 jobs. With about 150,000 jobs, the Port of Antwerp is an important economic engine and logistics location for Belgium and Europe: the annual value added amounts to 19 billion euros, which is almost 9 percent of the Flemish GDP and 5 percent of the Belgian GDP.
For many German companies, Antwerp is much closer than Hamburg, and the Port of Antwerp is also significantly larger: in 2015, Antwerp's throughput exceeded that of the Port of Hamburg by over 50 percent. The Antwerp port area is also the most important location for the chemical-petrochemical industry across all of Europe (!). German companies such as Bayer and Evonik have also established themselves here, and BASF operates its second-largest production facility in the world on 600 hectares. What many people do not know: Liège in the Euregio Meuse-Rhine has the third-largest inland port in Europe and its cargo airport is one of the ten largest in Europe. It is connected to b
Germany is Belgium's most important foreign trade partner, followed by the Netherlands. Belgium is an attractive logistics centre for Germany, ranking third after the Netherlands and Germany on the World Bank's Logistics Performance Index. The Belgian trump cards are the dense railway and road network, the five ports, three freight airports and, last but not least, the well-developed digital infrastructure.
Belgium is therefore a successful business location. Not only is Belgium's GDP high, so is its purchasing power index and labour productivity. Here are some figures that shed light on the economy in the various regions: Flanders accounts for 57 percent of Belgium's GDP, Wallonia for 24 percent and Brussels for 19 percent. However: the Flemish also make up about 60 percent of the country's population. And the Brussels figure is comparatively high because of the 250,000 commuters from Flanders and 100,000 from Wallonia that come for work to Brussels. Yet, there is an economic gap, especially between the regions of Flanders and Wallonia. After it had constantly widened over the past 20 years, it is now stagnating.
What is often little known in the Netherlands and Germany: the Wallonian south of the country can look back on a great economic past – because it was here that the industrialisation of continental Europe began in the early 19th century. In 1910, Belgium was even the third most powerful trading nation in the world. This was mainly due to the mineral resources of the Walloon industrial area, which stretched like a broad band with the major centres of Liège, Charleroi and Mons all the way to the French border. In addition, the colony and exploitation of Congo had brought in incredible amounts of (bitter) money.
In addition to the mineral resources came the technical know-how of Belgian engineers, who built bridges, railway lines and tramways all over the world. In China, for example, the Belgian engineer Jean Jadot used Liège steel to build the 1,200-kilometre railway line between Wuhan and Beijing in 1898, and the Belgians also built a steel bridge over the Yangtze River. They supplied the Russian Empire with steel pipes and rails and produced the infrastructure for public transport in Barcelona. Belgium was a very prosperous country, and even in absolute terms its economic output at times exceeded that of its large (but then still rural) neighbour France.
After the Second World War, in the so-called reconstruction phase, things went well for Wallonia for a while, and so the tried and tested traditional structures remained in place. But then the structural change that began worldwide in the 1970s led to an enormous decline here as well. Collieries and steelworks closed, the workers were no longer needed, a whole region had to reinvent itself.
Today, Wallonia's economic activity is centred around the industrial areas and university centres in Liège, Mons, Namur and Louvain-la-Neuve. The focus is on biotechnology and digitalisation, and Walloon biotechnology is now at the forefront in Europe, with over 500 networked companies and research institutes.
Today, Wallonia's economic activity is centred around the industrial areas and university centres in Liège, Mons, Namur and Louvain-la-Neuve. The focus is on biotechnology and digitalisation, and Walloon biotechnology is now at the forefront in Europe, with over 500 networked companies and research institutes.

In 2012, its turnover amounted to 4.4 billion euros, generated by 14,300 direct and 30,000 indirect employees. Belgium has become the world's largest pharmaceutical exporter (a quarter of all vaccines sold worldwide come from Belgium) thanks in part to GlaxoSmithKline Vaccines, the world's second-largest vaccine manufacturer, which has been based in Rixensart, Wallonia, for 40 years. The pharmaceutical company Baxter, which employs 2,000 people in the south of Belgium, praises the well-trained Belgian workforce as a location advantage.

The beverage empire AB-InBev also has its legal headquarters in the Belgian – and at the same time Flemish – capital Brussels (breweries are located in Leuven, Jupille, Hoegaarden and Sint-Pieters-Leeuw). And while beer is certainly one of Belgium's better-known exports, we are not just talking about Belgian beer here, but brands such as Beck's, Hasseröder, Franziskaner, Spaten or Diebels – they all belong to the Belgian-Brazilian group, which is the largest brewery group in the world in terms of sales volume. The company employs 155,000 people and is represented in 140 countries with over 200 brands.

Belgium is also a good test market for new products, because a cross-section of the European population is available here in a small area. The Coca-Cola group built the largest development centre outside its corporate headquarters in Atlanta in the capital Brussels. The Fanta World concept of offering the lemonade with different flavours from all over the world comes, appropriately enough, from Brussels. Because here, too, there is great diversity in a small space.

Belgium is therefore valued as an extremely attractive business location with a diversified and dynamic economy.


First check with everyone. Cultural differences in business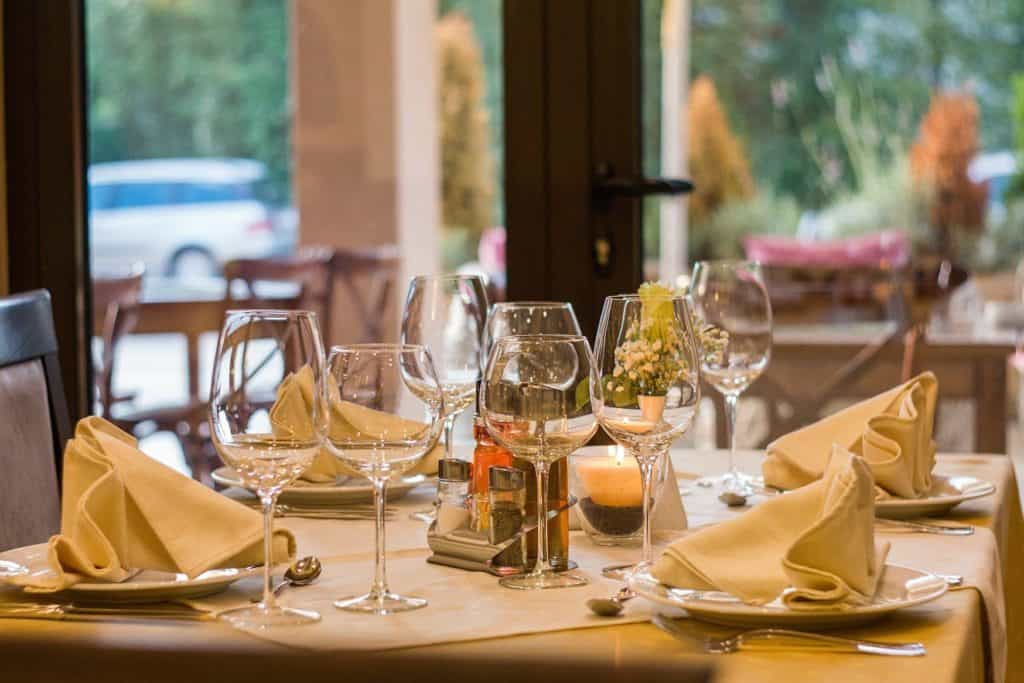 Although Wallonia and Flanders have their differences, there are some common aspects in how a "normal" approach to business is like.
First of all, personal contact plays a decisive role: in order to build trust, it is not unusual to get to know each other first – and not just over ten minutes of small talk in the office. It is better to choose a restaurant for this and take your time. During such an initial contact, sometimes only little is said about business – after all, the reason for the meeting – but mainly about private things such as hobbies, family, holidays.
This is because personal trust is traditionally an important basis for business in Belgium. You first want to feel out the other person and see what kind of person you are dealing with. In Belgium's Romaneque culture, there is no strict separation of life worlds, so private life definitely plays a role in the job. Cultural comparisons show time and again that the Belgian way of dealing with each other has a lot in common with Mediterranean countries like Spain and Italy – despite all weather conditions [If you come from a mediterreanean country, please bare in mind that Belgium is approached from a euregional point of view in here].
This is often unusual, especially for Germans, who would typically be more focussed on the narrow set of business matters at work. You can't imagine how important it is in Belgium to get to know someone for the first time, and how many points you can score if you take your time, are open but reserved and reveal something about yourself. Even for Dutch people, this detailed, rather reserved process of getting to know each other is often surprising
The way you present yourself and how you manage to leave a positive impression is also different. Even more so than in the Netherlands, understatement is the order of the day here: you present yourself as approachable and accessible. And a joking remark with which you make yourself smaller than you are is perfect for this purpose. For example, a typical Belgian could joke about an amusing clumsiness  or a small defeat. For this Belgian person, it is to signal: I don't want to mark my territory and be bossy, please perceive as an approachable person and a normal human being. Unlike in the Netherlands, this Belgian person would not immediately make the own opinion known. He or she would first try try to find out what makes the others tick.
Humour has an important function here: making the other person laugh and livening up the situation – this is an art that is very much appreciated by both Flemings and Walloons. Conversations remain relatively trivial; people would never talk about sensitive topics such as politics or religion. In this area, jokes, especially from outsiders, are an absolute taboo.
Understatement is also evident in dealing with assets. Germany Trade & Invest writes in its advice text on Belgium that one should not flaunt wealth too openly. A glance at the tabloids confirms this: Even Belgian high society lives relatively discreetly, there are few reports. And the fact that a successful entrepreneur might own a vineyard in France gets around, but is not made public. Food is an exception, though, people do like to spend a lot of money on good food – and others are allowed to take notice.
During meetings, an engaging appearance also includes always keeping the overall situation in mind, to be as polite as possible. This means not being the first to walk through the door, not just pouring yourself coffee or water, but offering it to others first. All this is considered good manners in Germany and the Netherlands as well – but in Belgium it can even be a necessary condition for a deal.
Even when it comes to business, self-confident restraint is customary. You always leave room for the other person to decide for himself. Being too brash, which could put the partner under pressure, is counterproductive. You therefore say things like: "I have an offer for you; thank you for taking the time, look at it calmly, we can change things if you like" instead of "I have something great for you, you will be thrilled! It is simply not customary to emphasise one's own merits too much, or to act like a salesman.
To read between the lines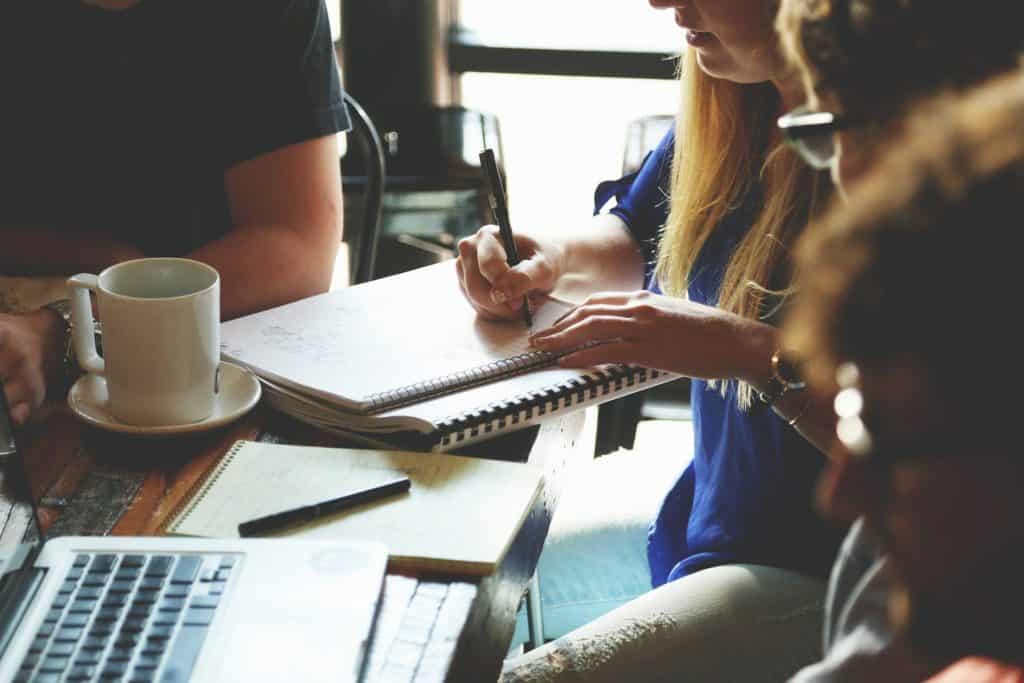 The way meetings or negotiations are conducted is usually different from Germany or the Netherlands – less direct and much slower. Dutch people often say they have to get used to this way of doing things. Flemish, like Walloons, are often very reserved, especially when it comes to important decisions. Before making a proposal in a meeting, you often talk to all your colleagues individually first, and only then do you say something in the next meeting. But even after general agreement, you often check several times with everyone involved to make sure they really agree.
Isn't that a bit cumbersome and time-consuming? Not necessarily. Because the goal is always a compromise that satisfies everyone, or a compromise that is at least acceptable to everyone. This can take a little longer, but it has the advantage that a decision is supported by all and is then implemented in this way. In a way, such an approach is very sustainable, because it ensures peace and stability.
In the Netherlands, on the other hand, there is often one change after another, and that is also time consuming. The standard phrase in Flanders is therefore: "Laten we het niet overhaast doen", in German: "Let's not rush things". This also applies to Wallonia. Here, decision-making tends to be somewhat less participative than in Flanders, i.e. it is rather the superior who decides, but the cautious, deliberate decision-making is comparable.
Communication, and this applies to all parts of the country, is often very indirect in Belgium. As a rule, rejection in particular is hardly ever expressed directly. It would be expressed rather indirectly, in a very attenuated way: as a kind of doubt, or in private afterwards. This often leads to great confusion in German-Belgian or Dutch-Belgian negotiations.
A German official who has a lot to do with Belgium tells of one of the first meetings for a German-Belgian project: "Because no one raised any objections, we assumed that everyone agreed with our proposal. Then two months later we were blindsided when it turned out that this was not the case at all."
Indeed, many misunderstandings and irritations arise from such dismissive silence. Because in Belgium there is simply no clear "no". Silence is the hardest way to say no. Therefore, it is very helpful to read between the lines and interpret pauses in conversation or hesitations accordingly.
Once again, what is often called a Romanesque, empathetic way of communicating becomes apparent here: personal contact and context sometimes play a greater role than what is said in terms of content. The background to this is that one does not want to offend the other person. It is absolutely crucial that everyone can save face – and a direct rejection is perceived as insulting. It's easy to imagine what a bad impression it makes in Belgium when German business partners turn down invitations to dinner without any real reason, or when they argue over proposals made by Belgians in front of the whole group. Here, a good personal relationship counts more than any efficiency on the factual level.
This may sound delicate and difficult – yet cooperation between Germans and Belgians in particular is considered uncomplicated in the vast majority of cases. Once you know each other and things are going well, everything usually goes very quickly and smoothly. Belgians are considered pragmatic, efficient and solution-oriented: If there is a problem, it is solved with great commitment and inventiveness. And the many German companies in Belgium would not expand their capacities if they were dissatisfied there.
In addition, Belgians are generally not penny-pinchers. Once you're in business together and everything is going well, you won't be so quick to change suppliers just because someone else is a little cheaper or a little faster. Trust and reliability count more than price.
Germans in particular describe the cooperation with Belgian partners not only as good, but also as pleasant and almost friendly. This suits the Belgian culture: people are efficient and their lifestyle is rather conservative and conscientious, but not dogged. They don't squeeze every last cent out of a deal, and as a sign of appreciation they invite their business partners to a good restaurant every now and then. Enjoyment is part of life – and of work.
Hardworking & citizens of the world:
Education and school system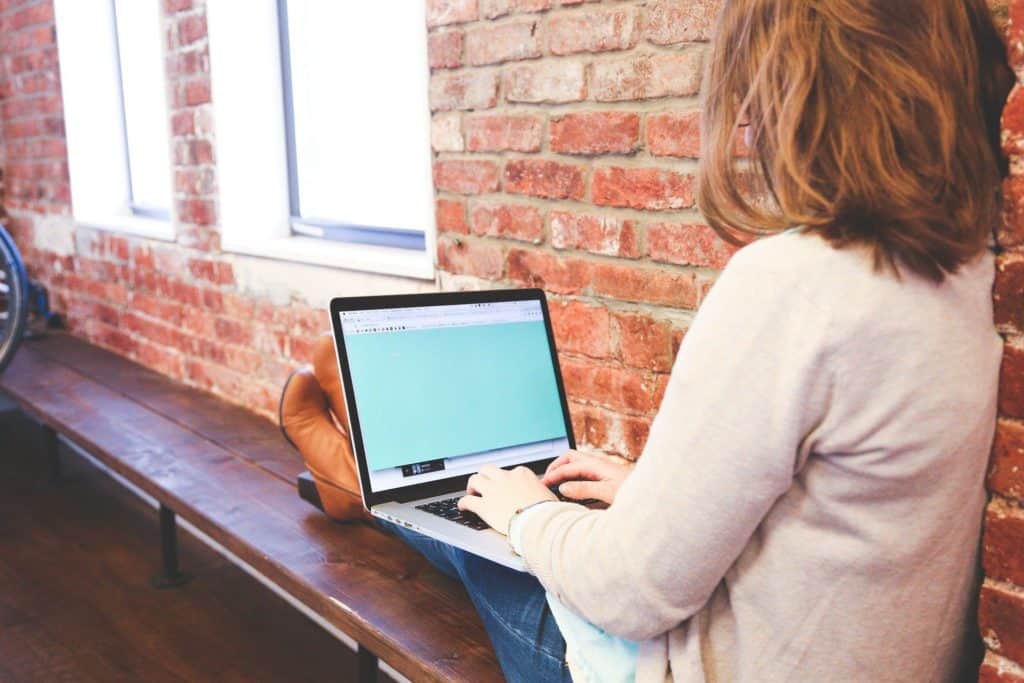 For economic success, well-educated employees are crucial. So how is learning organised in Belgium and, above all, how is the country's multilingualism reflected in the school curriculum?
First of all, it is important to know that the three language communities (French, Dutch and German) are each responsible for their own schools and universities – regardless of the region. For example, in the Brussels Region there are French-speaking and Dutch-speaking schools.
There is a binding framework for all: Throughout Belgium, schooling is compulsory from the age of 6 to 18, with primary education comprising grades 1-6, followed by secondary education comprising grades 7-12. Schooling is predominantly full-day, with only Wednesday afternoons free. In all parts of the country there are denominational (Catholic) schools and non-denominational ones, the weighting is about 50-50, which is a high figure compared to Germany, but not for the Netherlands. Catholic schools are traditionally considered somewhat more demanding.
Language acquisition, however, proceeds differently depending on language affiliation. The small group of German-speaking Belgians in the eastern part of the country (who have German as their mother tongue) already learn French in kindergarten and then from the first grade of primary school. Some lessons are also taught in French as a foreign language, so that the children are fluent in both written and spoken French. This continues at secondary school: depending on the school, 50% of the lessons are taught in French. From grade 7, English or optionally Dutch is added as a second foreign language.
Dutch is not a compulsory subject at the francophone schools in Wallonia and Brussels either. Many Walloons learn English as their first foreign language, the majority learn only a little Dutch – and so most French speakers do not have a good command of the national language, Dutch. In other words, many cannot read Dutch texts or hold a conversation in Dutch. However, more and more francophone parents want their children to learn the language of the northern part of the country – because this increases their chances on the labour market. In addition, there are now a number of schools in Wallonia that teach Dutch intensively, and the number of Dutch pupils is still much higher than in Germany.
Flemish pupils normally have French as a compulsory subject from grade 5, English from grade 8, and German was also compulsory in the past. So every Fleming learns the national language French at school. The interest in learning foreign languages is generally very high in Flanders – however, many Flemings speak English very well, but neglect French, despite the school lessons. French language skills have therefore declined considerably in the last 20 years, despite early compulsory teaching, although French is very important for the labour market.
Even if some parents now attach importance to their children also knowing the other national languages, the majority of Belgians are far from this ideal. The separation of Belgian lifeworlds is thus not reduced by the school curriculum. Language acquisition plays an important role, but the languages of one's own country are not necessarily learned. Young Flemings and Walloons therefore often converse in English today because they do not have a common language. But this is not a recent phenomenon; the switch to English was already evident in the 1990s.
What the different language communities have in common, however, is the high demands they make on their pupils. The teaching style can be described as conservative and strict; there is a lot of rote learning and testing. In addition to class tests and weekly examinations, there are three two-week examination periods per school year, during which the subject matter is tested in writing. Belgian parents are often very happy and relieved when their children have finally made it, because school is considered to be enormously hard.
Education has a high value in Belgium, and this continues at university. Here, too, the emphasis is on imparting knowledge. Traditionally, everything is well structured at Belgian universities, and studies are usually characterised by intensive work. Many students have a room in a hall of residence and come home at weekends, where they are then nursed by their families. Often, the ties to the parental home are still quite close during studies, and many students choose a university close to home. The young Belgians finish their studies early and have a lot of time on their hands.
Attitude to life:
Family, home, state and church, food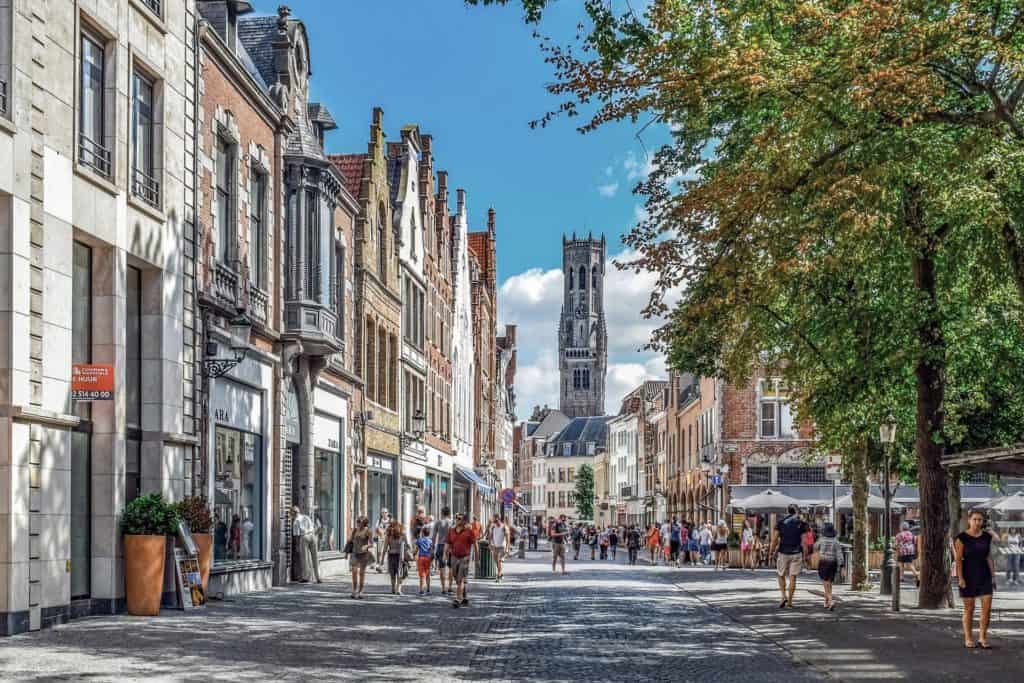 For many Belgians, the family plays a very important role – this is true for Flemings as well as for Walloons, Brusselsers and East Belgians. Young parents often visit their grandparents at the weekend, and cousins sometimes grow up like brothers and sisters. The distances between the places of residence are usually only small, because it is rather unusual to move to cities more than 50 km away. And when there is something to celebrate, the whole clan gets together. Weddings, baptisms, first communions, confirmations – there are regular occasions to which the whole family is invited in Catholic Belgium.
But people don't just celebrate with each other – in everyday life, too, contact within the family is often very close, especially in rural areas: People help each other, shop in each other's shops, go on holiday together, and grandparents help in the household of the young families. The framework conditions at work encourage this sense of place or at least respond to it – a company car is absolutely common in Belgium.
Belgians in the North and South also attach great importance to home ownership. Only when you live in your "own four walls" do you really feel at home. The figures speak for themselves: 72 percent of all Belgians live in their own single-family home, 80 percent in Flanders, 82 percent in Wallonia – only the Brussels residents in their flats lower the average. "Every Belgian is born with a brick in his stomach," is a widespread saying.
And once the house has been bought, the renovation work is done with great commitment. Building, tinkering and renovating are popular leisure activities, as the many building and do-it-yourself stores attest. The whole family often helps when building or renovating a house. Everyone can do something specific, such as laying tiles, painting or connecting taps, and colleagues and neighbours with a talent for handicrafts are also welcome.
And the house grows with its inhabitants. Many plots are narrow and long, with facades on the street side adjoining each other and plenty of space at the back – so you can add a terrace, a small workshop or a shed. Such an extension is called a kott (kot), the word is the same in all national languages and means something like shed. If you travel by train through Belgium, you will often see the backs of houses to which numerous of these nested sheds have been added – in most cases bypassing the building inspectorate.
Here, when building or converting a house, anyone can realise their ideas, especially the numerous unauthorised extensions are often described as a symbol of what is considered typical Belgian non-conformism. People just don't like to be told what to do. And until 1995 there really were no binding building plans in Belgium – a fact that is clearly visible in the country today.
The Belgians themselves often joke about this – there are Facebook pages like ugly Belgian houses that show a few highlights of bad taste. However, there are also many other examples, successful combinations of traditional and modern style, smart ideas and extremely stylish properties.
As a rule, no one has a problem with a lack of permits, not only when building a house. Quite the opposite. There is a widespread basic attitude of being flexible with rules. The state is far away and often not particularly appreciated. Many Belgians do not really trust "those up there", and headlines about corruption in politics and administration are hardly surprising. From this, many citizens apparently derive a certain personal freedom, according to the motto: "If the state does what it wants, then I'll do it too". In concrete terms, this means that it is not uncommon to circumvent the law and not obtain permission.
This attitude is often seen as the result of centuries of foreign rule (see History section). According to the Belgian author Geert Van Istendael, who has published numerous texts on the Belgian mentality, a kind of inner opposition has developed and with it the reflex to circumvent rules and regulations. Belgians often describe their mentality as somewhat Romanesque or southern: family and property are important, the state is rather distrusted, and the Catholic Church plays a not unimportant role.
However, the relationship to the Catholic Church is remarkable, especially in Belgium. Still, 76 percent of the total Belgian population belong to the Roman Catholic denomination, and the country is traditionally Catholic. Nevertheless, Belgium has very progressive legislation on euthanasia and homosexual marriage, which is widely accepted in society.
The attitude towards the Church is ambivalent, and interestingly enough, the Church itself in Belgium is also distinctly ambivalent – for example, regarding the aforementioned issues of homosexual marriage and euthanasia, but also with regard to pregnant women.
Essen gehen:
Gut soll es sein, und genug soll es sein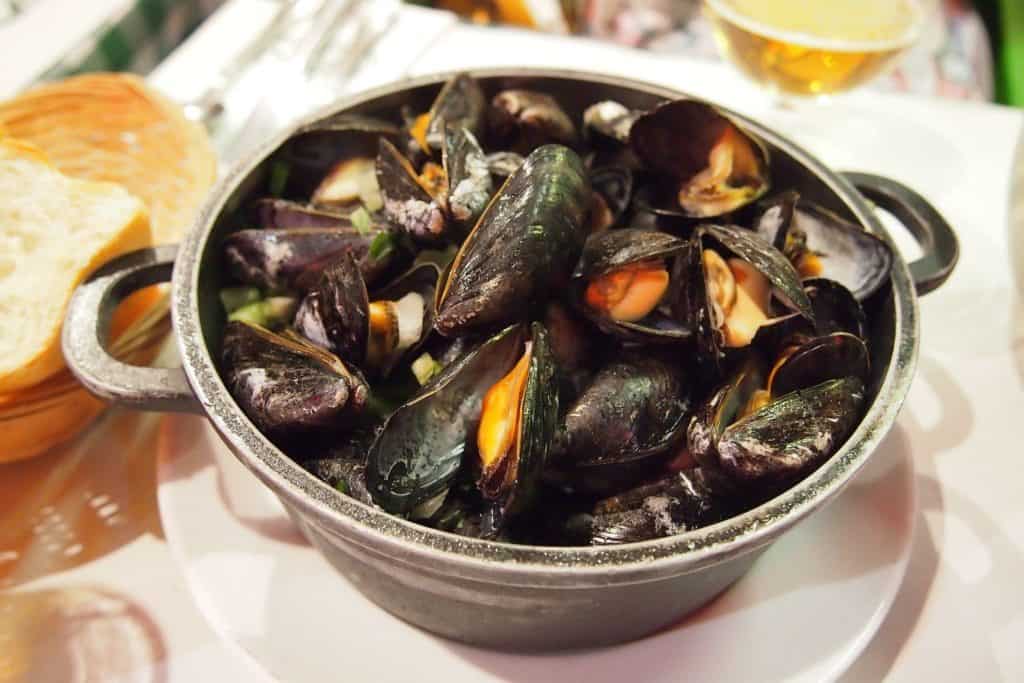 Most Belgians, and this applies to all parts of the country, crave for good food. People meet in cafés or go out to eat together. Food is generally very important: It should be of high quality, there should be enough, and it can cost a little.
Going out to eat with a Belgian family, for example on a Saturday evening with plenty of time, is a great pleasure. Adults and children order to their heart's content, there is usually no pettiness – and you enjoy it together.
Restaurants are also an oasis in the daily stress during the week. Especially in the cities, people go out for lunch, often for a three-course meal, and often with a glass of wine. Many Dutch people report that this is a completely different attitude to life than at home.
In this context, there is often talk of a Romanesque or Mediterranean attitude to life that one encounters in Belgium – the Belgians themselves often use the term Burgundian for this. Burgundian has a positive connotation and means everything that has to do with enjoyment: a Burgundian person is someone who enjoys life and likes to eat well. By the way: The southernmost Dutch province of Limburg also likes to describe its lifestyle as "Burgundian", certainly compared to live in northern "Holland".
Food is part of the culture in Belgium, including the business culture – important decisions are regularly made over a meal in Belgium, or at least in a restaurant, and quality is important. In terms of population, Belgium has as many Michelin stars as France. And it's by no means only Brussels' expense knights who frequent these establishments. One could summarise: "Indulgence is part of daily life in Belgium. No matter what comes, we won't let life be spoiled for us!"